Colin Snow - Founder & Principal Instructor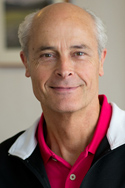 Colin Snow from London re-located to Minneapolis with his family in July 2003.
He is a Positive Energy Healer & has studied Non Martial Tai Chi for 35 years.
Founder of Natural Step Tai Chi & The Positive Energy Healing Center he was trained & awarded teacher certification by
The Honorary President of the Tai Chi Union for Great Britain, Master Richard Farmer.

"Anyone who has studied & practiced Tai Chi for 35 years deserves respect. Colin's sense of community and wish to share the gifts of Tai Chi with others, make his teaching at Natural Step a wonderful resource for anyone who wishes to study authentic traditional Tai Chi in Minneapolis."
Master Richard Farmer - Rising Dragon Tai Chi UK.

Colin is a member of the American Tai Chi association, the Tai Chi Union for Great Britain &
The Minnesota Holistic Medicine Group

Natural Step Tai Chi - Certified Teachers
To perpetuate this unique lineage of Tai Chi our teachers are trained over many years
Teri McNamara
I heard about Tai Chi from friends for several years, but when my grandmother said it gave her more stamina and flexibility, I decided I really needed to start myself. I find the meditative aspects to be as rewarding as the increased strength and flexibility.
In addition to my Tai Chi practice, I have worked with Authenticity Consulting LLC as a partner since 2001, after a 20-year career in engineering and marketing. There is more information at www.authenticityconsulting.com
Andy Katzung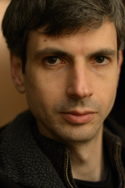 I began my Tai Chi journey in 2006 as a way to connect with the deeper aspects of myself and to find inner peace. Tai Chi has helped to open & align my body, mind, and spirit. For me, the Tai Chi form is a way to practice the principles, and the principles are a way to practice life. I consider myself a lifelong student, as Tai Chi continues to show me avenues I never knew existed.
I am a photographer & web site designer. I spent 16 years in the video production field as a videographer, editor, director and producer. I also perform improv on a semi-regular basis as a graduate of the Brave New Workshop in Minneapolis.
andykatzung.com

Julie Railsback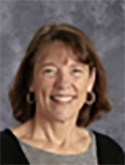 I started practicing tai chi with Colin and the other extraordinary teachers at Natural Step in 2016. I had completed my advanced teacher training in yoga, but was curious about the beauty and grace of tai chi. After my first few Foundation Form classes I experienced interesting shifts in energy, and the slow steadiness that tai chi provides started impacting other areas of my life.
I work as a school social worker, and I hope that through my tai chi practice I will model the value of slowing down, breathing more mindfully, and reacting more thoughtfully.
---