Colin Snow - Founder & Principal Instructor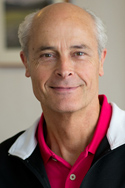 Colin Snow from London re-located to Minneapolis with his family in July 2003.
He is a Positive Energy Healer & has studied Non Martial Tai Chi for 35 years.
Founder of Natural Step Tai Chi & The Positive Energy Healing Center he was trained & awarded teacher certification by
The Honorary President of the Tai Chi Union for Great Britain, Master Richard Farmer.

"Anyone who has studied & practiced Tai Chi for 35 years deserves respect. Colin's sense of community and wish to share the gifts of Tai Chi with others, make his teaching at Natural Step a wonderful resource for anyone who wishes to study authentic traditional Tai Chi in Minneapolis."
Master Richard Farmer - Rising Dragon Tai Chi UK.

Colin is a member of the American Tai Chi association, the Tai Chi Union for Great Britain &
The Minnesota Holistic Medicine Group

Natural Step Tai Chi - Certified Teachers
To perpetuate this unique lineage of Tai Chi our teachers are trained over many years
Teri McNamara
I heard about Tai Chi from friends for several years, but when my grandmother said it gave her more stamina and flexibility, I decided I really needed to start myself. I find the meditative aspects to be as rewarding as the increased strength and flexibility.
In addition to my Tai Chi practice, I have worked with Authenticity Consulting LLC as a partner since 2001, after a 20-year career in engineering and marketing. There is more information at www.authenticityconsulting.com
Andy Katzung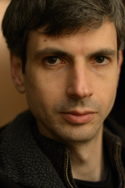 I began my Tai Chi journey in 2006 as a way to connect with the deeper aspects of myself and to find inner peace. Tai Chi has helped to open & align my body, mind, and spirit. For me, the Tai Chi form is a way to practice the principles, and the principles are a way to practice life. I consider myself a lifelong student, as Tai Chi continues to show me avenues I never knew existed.
I am a photographer & web site designer. I spent 16 years in the video production field as a videographer, editor, director and producer. I also perform improv on a semi-regular basis as a graduate of the Brave New Workshop in Minneapolis.
andykatzung.com



Don Kaiser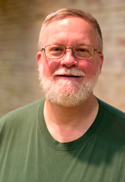 Don began his Tai Chi journey with Colin and Natural Step Tai Chi in 2007 and completed the Short Form & then stepped away from Tai Chi for about 18 months.
In January 2010 Don returned to Natural Step Tai Chi after realizing what an important part of his life it had become and how much he missed it. In October of 2011, he began studying the Long Form and is continuing to deepen both the short and long form.
Professionally, Don has worked for start-up companies for nearly 30 years.
---